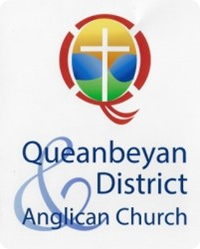 Key Contacts
Rev'd. Ian Marshall
Rector
0490 070 227
Fr. Michael Cockayne
St Matthew's
0418 634 763
6297 8099
Rev'd. Marilyn Waind
Deacon
0429 107 624
Veronica Grin
Parish Administrator
0419 924 962
Parish Office Hours
Monday: 9am to 1pm
Wednesday: 12pm to 4pm
Friday: 12pm to 4pm
Regular Services in the Parish
Sunday
Wednesday
Christ Church, Queanbeyan - Holy Communion
St Matthew's, Karabar - Holy Communion
Waters' Edge, Googong. Held at The Anglican School Googong (entry from Hearne Street carpark entrance)
1st Sunday - Prayer, Praise and Proclamation
2nd Sunday - Holy Communion
3rd Sunday - Morning Prayer
4th Sunday - Cafe Church
St Thomas', Michelago - Holy Communion - 3rd Sunday
St Paul's, Burra - Holy Communion - 2nd and 4th Sunday
Christ Church, Queanbeyan - Holy Communion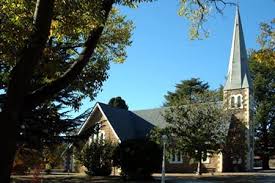 Christ Church, Queanbeyan
1st Sunday - Holy Communion
2nd Sunday- Prayer, Praise and Procalmation
3rd Sunday - Evening Prayer
4th Sunday - Prayer, Praise and Proclamation
Our Vision and Mission
We are a Parish, united to proclaim Christ through worship, word and witness.
How we view ourselves
We are confident in our Anglican identity and expression
We look outwards as we respond to God's call to serve
We think of ourselves as a body in which each part is needed and valued
What we do
We build communities of faith which are welcoming and inclusive
We work strategically in sustainable holistic community development
We equip and enable people for ministry so that their faith is life giving
We value and care for our assets which are a sign of God's presence and a means for ministry
Why we do these things
We are Christ centred, informed by the Life and Person of Jesus
We care for each other and the people we meet with the love that is poured into our hearts by the Holy Spirit
To sum up or Vision and Mission we pray:
May Christ, who is our life be seen in all we do and say. Amen.
Our Parish Prayer
Faithful God, pour out your Spirit
on the people of our Parish,
and grant us a vision of your glory.
Unite us in worship and witness;
Renew us as bearers of hope;
Inspire us to share with otheres
the fire of your love.
And may Jesus who is our life
be seen in all we do and say. Amen